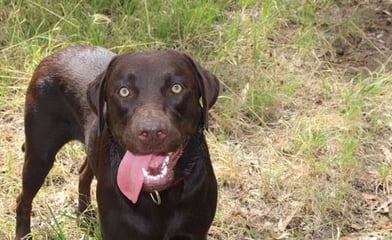 "Caroline has been amazing with my one year old Staffy Rogue. She had become a bit hard to handle at times with her overexcitement and after a couple of incidents with other dogs had started to become aggressive and overprotective when we were approached by other dogs at the park. Caroline recommended some socialization walks a few times a week to teach her how to interact with other dogs and it has done wonders for her. It's now much easier to get her ready for her walks and she happily plays with other dogs at the park now instead of lashing out. She loves her days with Caroline and the updates have built my confidence a lot in trusting her again around other dogs."
- Ms Jessica Jones & Rogue
"Doggyland has helped us enormously with our 15 month old chocolate labrador Erin who was barking, jumping, digging, pulling and lunging on the lead and was unable to be taken anywhere. We initially contacted Caroline because we thought our little girl had a behavioral problem but it turned out that she was just under-stimulated and needed some extra training, exercise and socialising. Caroline provided excellent advice and a thorough consultation before she started working with us. In 4 short weeks the improvement has been fantastic and on the weekend we went out for our first family outing in over a year to a cafe and park. Thank you Caroline! I would highly recommend Doggyland to anyone seeking assistance with their dog."
- Mr Adam Wyatt & Erin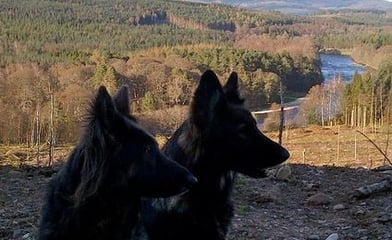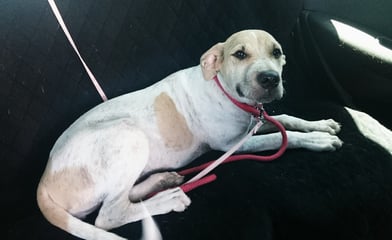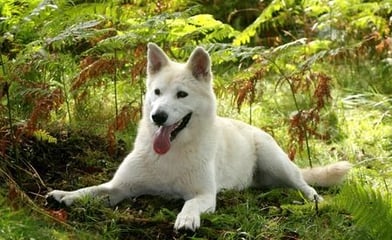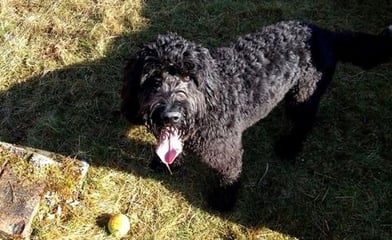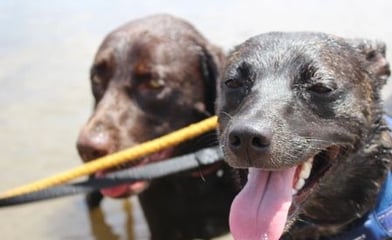 "Wouldn't go anywhere else...
I have 2 GSD's who have been walking with the Doggyland staff for the last year. Both can't wait to go on their daily walk and always come home happy, calm and content. One is a rescue dog with epilepsy who was wary of people and other dogs but with the help and dedication of the Doggyland staff she is now very sociable and looks forward to playing with her doggy chums each day. I am happy to leave my dogs in their care as I know they receive individual attention and cuddles come free."
- Ms Michelle Deacon with Ruby & Eva
"Although our dog Zana was fairly well trained before she started Doggyland she needed more socialising with dogs. As soon as we met a dog on the walk if she was off the lead she was off to play and it could be quite stressful getting her back. Because Zana is a large dog (Akita X Malamute) it was our responsibility to make sure she was properly socialised and exercised. Doggyland gave her the socialising she needed and taught her how to socialise properly with other dogs, she can be a little rough due to her breed! We are so delighted with the progress Zana has made with Caroline she is much more relaxed and gets the extra exercise she needs to burn off her excess energy. As soon as Zana hears the Doggyland van come into the street she is off and doesn't look back, I feel 100 % happy for her to go with Caroline and knows she is in the best hands possible. Caroline is very flexible and reliable and has provided us with a fantastic service!"
- Ms Gillian Hamilton & Zana
Caroline has been a great help with my puppy Luna. Helping us to set up boundaries and rules. We started working with her when Luna was about 4 months old, mostly because she had some issues with behaviour and barking in the back yard. But she has also helped to teach us the basic puppy rules, and Luna had been a regular on her walks every week. Which has been great for socialising her and trying to teach her the ways of being a well behaved pup. Luna very much looks forward to her walks every week and gets very excited when she sees Caroline. Training will need to continue for a while yet, but she is learning. Caroline has always gone above and beyond with providing information and wisdom as well.
- Ms Cassandra Eather & Luna
"Caroline has changed my life with her dog behaviour expertise. Our Rosie, is a Working Cocker/Standard Poodle cross and she is amazing! She is full of love, eagerness to please and full of energy but unfortunately due to this abundant energy she has spent her young 3 years being regularly attacked by other 'defensive nervous' dogs. This had a terrible effect on poor Rosie, whereby she has learnt to completely avoid other dogs on the walk, and if they tried to play with her she would bark out of fear. With Caroline's extensive knowledge and behavioural expertise I cannot beleive the difference in Rosie. Initially she avoided the other dogs in the pack walks with Doggyland but with Caroline's careful pack selection, deciding which dogs are suited to which packs, Rosie has come on leaps and bounds. I am delighted to say, months on, that Rosie is now delighted to play with the variety of canine chums that she meets on her Doggyland days and her confidence has shot through the roof! I cannot express enough how Thankful I am to Caroline and Doggyland. Rosie is back to being so happy and relaxed, and we are now a much happier doggy family."
- Ms Lisa Ellerton & Rosie
Let's talk
Feel free to contact us if you have any questions and we will get back to you shortly.
caroline@doggyland.com.au
0432023905 (5-7pm only)
Please also visit us on Facebook & Instagram